Radical Communicators Network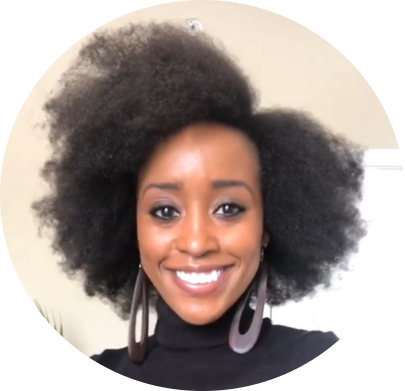 Gaby Moss
(She/Her)
As RadComm's Network Coordinator, Gaby supports us with membership management and development; supporting the leadership team on the direction and financial management of the network; engaging managing our social media, and keeping us in lockstep with our project partners and fiscal sponsor.
Before joining RadComms, Gaby focused exclusively on her social media company, which helps small businesses harness the power of social media and storytelling to build deeper connections with their communities. She played basketball for and graduated from Georgia State and Savannah State University and she coaches youth basketball in her free time. In February 2020, she visited Dallas, Texas, and got stuck due to Covid. She's no stranger to spontaneous moves—Dallas makes her 13th home because she's an Army brat. She has a habit of collecting rocks. It started as a rock-skipping collection, but over time became a way to remember the places that she's visited and called home.
Your favorite food:
I've flitted through food favorites more times than I can count. Nothing lasts more than a month except for my Cheezits and Apple Juice combo. The key is that they must be consumed together, at the same time. Something about the sweet/salty combo reels me in every time. And if it sounds like a snack you'd feed a 7-year-old that's because it is. I stumbled upon this magnificent combination in daycare and have never strayed from it since.
What is your vision for RadComms?
Definitely expanding the community on social media and strengthening members' connections to one another. I see it becoming the go-to resource for communicators desiring to hone their storytelling abilities to promote social change on a global level. We live the stories we tell ourselves.