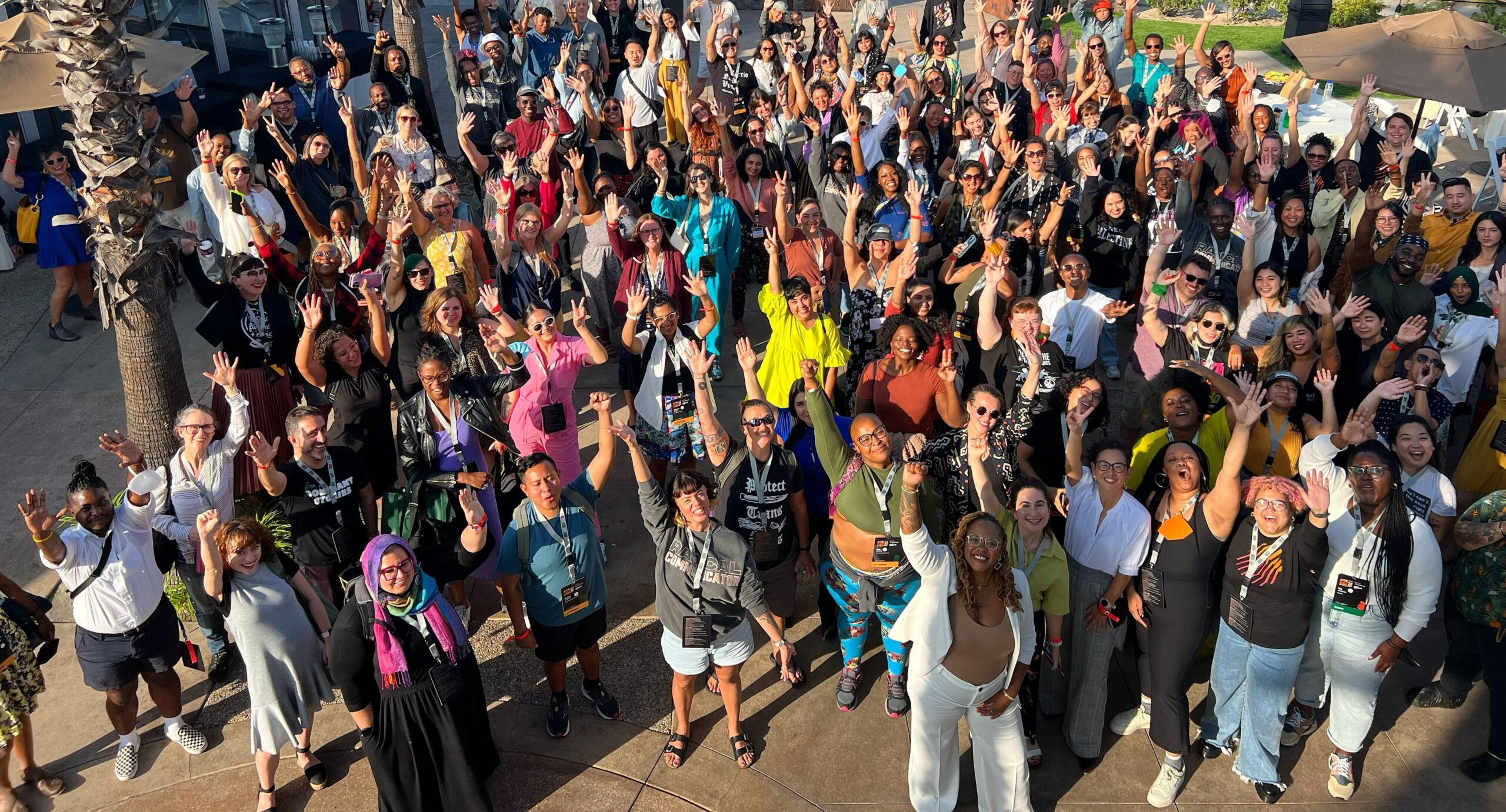 Support RadComms
In order to be sustainable over the long-term, RadComms needs financial contributions to continue the work of scaling and deepening this transformative community. In the past couple years, the network has hired its first paid program staff, hosted hundreds of communicators at a hybrid Narrative Power Summit, developed an anthology, and more. We hope to build on this success in the coming year.
Members: If you have benefited from being a member of RadComms, please consider donating today.
Organizations: If your communications and narrative staff have been positively impacted by your staff being part of this cohort of communicators, please consider giving to sustain RadComms for the future.
See below what some RadComms members have to say about what it means to be part of this network.
"This is an opportunity to support this community which has supported me in so many ways. I just donated. It's great to think about this gift as a professional development investment. Thank you Rad Comms comrades!"
– Holly Minch
Lightbox Collaborative
"I've learned so much from so many of you, and from the collective brilliance of this RadComms group….Donating is part of the love letter to you all. Thank you, thank you, thank you for this political home of brilliant, rad communicators!"
– Maya Trabin
Audacious Communications
"The solidarity, generosity, and commitment to each other in the RadComms Network has been life-changing for me. I just made my donation—it was super quick and easy. I used the mental model of a 'one-year professional membership' to help me determine the donation amount I should stretch for."
– Shana DeClercq
Shana DeClercq Consulting + LightBox Collaborative
"Tip for funders and donors: Supporting RadComms fuels hundreds of networks, organizations, and brilliant story-shapers committed to shifting narratives towards power building and equity. RadComms is peer-led and vibrant. Bold and ready!"
– Ellen Schneider
RadComms member
"This community is a marvel. I joined [in 2019] so I'm celebrating that anniversary with a donation and gratitude for all the skills sharing, smart strategy, lightening-fast-answers-in-a-pinch, and friendships forged here. Endlessly grateful for this community!"
– Alexis Meisels
Vivacious Change
"RadComms is an annual part of my year-end giving because I've found so much wisdom, connection, inspiration, and learning through this incredible network."
– Meredith Fenton
Communications Strategist