Radical Communicators Network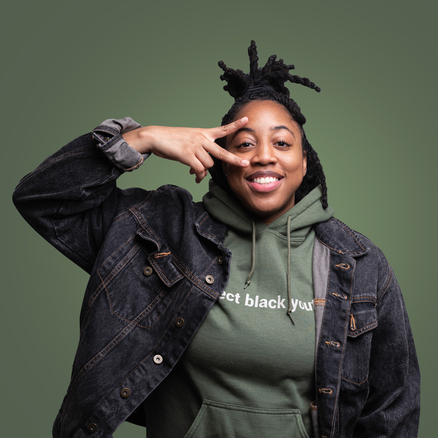 Beulah Osueke
(She/Her)
Philadephia, PA
Beulah Osueke (she/her) is a member of RadComms Leadership Team, a ReFrame Advisory Committee member, and Deputy Director of New Voices for Reproductive Justice, an organization dedicated to transforming society for the complete health and well-being of Black women, girls, and gender-expansive people in PA and OH. Her work is rooted in community and power building with particular focus on the centering needs, hopes, and experiences of Black women, femmes, and young people. 
Your favorite food:
Steak (medium rare)
What is your vision for RadComms?
My vision is that RadComms becomes an indispensable network that advances contagious revelations on how white supremacy, capitalism, and patriarchy have lied to us. With this knowledge, it's my hope that we promote concrete and irresistible pathways to freedom.