Radical Communicators Network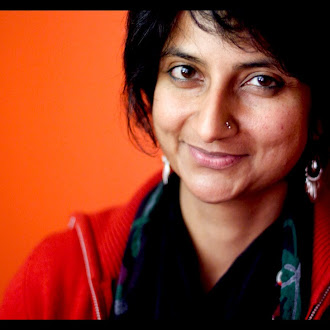 Virali Modi-Parekh
(She/Her)
Houston, TX
Virali's focus in communications is on translating and lifting science and research to influence policy and shift harmful narratives. She has led communications for organizations focused on reproductive health, environmental health, and climate and believes in her heart that data and research are critical for equity and sustainability - which is why she works to build faith in science. Virali serves as the Communications Director for Advancing New Standards in Reproductive Health (ANSIRH), a research program at UCSF that informs the most pressing debates on abortion and reproductive health. Previously, she ran communications for organizations focused on protecting families from toxic chemicals, holding corporations accountable for harming the climate and communities, and increasing access to life-saving medicines for residents in developing countries. She enjoys commuting on bike, rebooted cartoons, and making up songs for her littles.
Your favorite food:
Beans any way, any day. My ideal downtime snack is a hot (and I mean hot, not some lukewarm excuse for hot) cup of chai with just the right spices accompanied by crunchy savory desi snacks (nasto).
What is your vision for RadComms?
RadComms is the place where communicators, organizers, and culture shifters come to lean on each other and learn how we move our people, all our people, to places and spaces that are joyful, fair, and free.